Help us reach our goal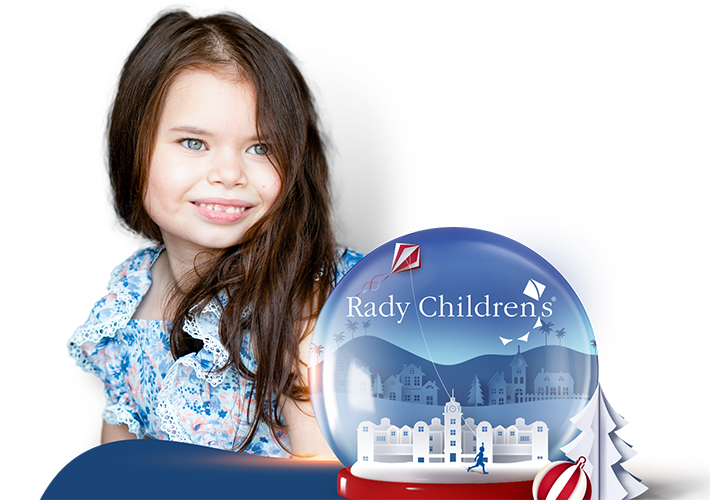 Leaderboard
Top Individuals
Top Individuals
1
Dr. Paul Grossfeld
$72,091.00
5
Patient Ambassador Declan
$1,250.00
Top Teams
Top Teams
1
Rady Children's Estates & Trusts Council for the NICU
$2,300.00
7
AMN Healthcare for the Toy Fund
$375.00
9
San Diego Seals Lax
$125.00
10
Marriott Hotels of San Diego for the Toy Fund
$110.00
Top Company Teams
Top Company Teams
1
Dr. Paul Grossfeld Heart Research Fund
$72,091.00
2
Alexa's PLAYC San Diego
$4,720.00
3
Corp Comm Aux Rox
$2,430.00
4
Rady Children's Auxiliary
$1,050.00
5
Patient Ambassador Families
$580.00
7
Rady Children's Ice Rink for Thriving After Cancer Program
$460.00
8
Cochlear Implant Team
$200.00
9
Rady Children's-Hematology/Oncology Research
$100.00
10
RCHSD Trauma Llamas for the Trauma Center
$50.00
Top Companies
Top Companies
1
Rady Children's
$81,246.00
2
iHeart Rady Children's Giveathon
$1,080.00
Why Light the Way?
Each year, Rady Children's partners with the community to bring magic and cheer to kids and families that must spend their holidays in the hospital. We rely on generous donations from our neighbors to fund events, decorations, toys and parent-child bonding experiences throughout the season.
Three Ways to Light the Way

Register to fundraise
Raise money with your family, company or group as part of our Light the Way campaign.

Donate
Help us purchase new, high-interest toys and books, and support the greatest needs of the Hospital.